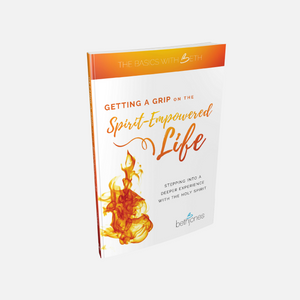 If you're ready for a fun, practical, step-by-step study to help you experience the Holy Spirit, this book is for you! In a personal and conversational way, Beth Jones takes you on an exciting journey through God's Word, walking you through:
Getting to know the Holy Spirit

Being filled with the Spirit

Praying in the Spirit and

Being led by the Spirit.
By the last chapter, you'll have already embarked on the supernatural adventure of a lifetime!