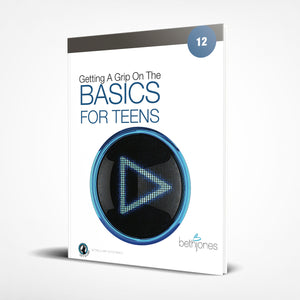 Today's young people are facing many challenges, temptations and world influences. The youth culture is rapidly changing, and we need to equip our kids with the Word for the things this generation faces every day.
This fill-in-the-blank workbook is written to help young people get into the Word, know God by learning how to use their own bibles, looking up their own verses and discovering the revelation of God's Word for themselves!
Written by Christian author Beth Jones, this workbook uses examples and language that will be relevant and appealing to teenagers. This book is also excellent for youth group or church curriculum.
This teen workbook covers:
How to be sure you're a Christian

How to talk to God

How to hear from God

How to be filled with the Spirit

How to overcome temptation

How to live in victory

How to serve God