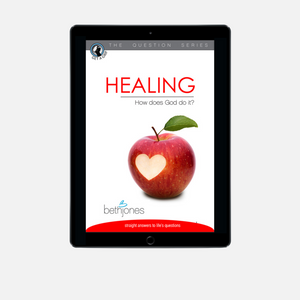 Most people believe God has the power to heal, but they usually wonder, "How does He do it?"
In this small study book we look at three Biblical pathways God uses to bring healing into our lives: when God initiates our healing; when faith-initiates our healing; when being led by the Spirit is the pathway to our healing.
This book will answer many questions people have about the role of faith, patience, doctors, medicine, forgiveness and more when it comes to walking in God's plan for health and healing. This book is a perfect companion for readers to use in journaling their thoughts, personal devotions, mentoring relationships, small groups, classrooms and church wide study.
Chapter One - Is Jesus Still Healing Today?

Chapter Two - God's Healing Pathway #1

Chapter Three - God's Healing Pathway #2

Chapter Four - God's Healing Pathway #3

Chapter Five - One Final Question

Study Guide - Conversation Starters